LCM Icons
Spring 2020
Role—
Visual System

Tools—
Illustrator
Collaborators—
Sakura Chino
A commemorative icon set for the world's largest collection of vintage computers.
Challenge
Create a set of 12 unified icons for the Living Computers Museum, a museum that houses the largest collection of mainframes, minicomputers, and microcomputers.
Solution
With an admiration for electronics and a curiosity for detail, my partner and I designed the LCM icons to empower its visitors about technology and evoke the feeling of nostalgia and wonder.
Preliminary Research

To begin our process, we needed to determine the targeted application of our symbols. Based off the LCM's digital platforms, we found that the museum had a unique presence in Seattle, being a hub for technology and a place to experience the history of it.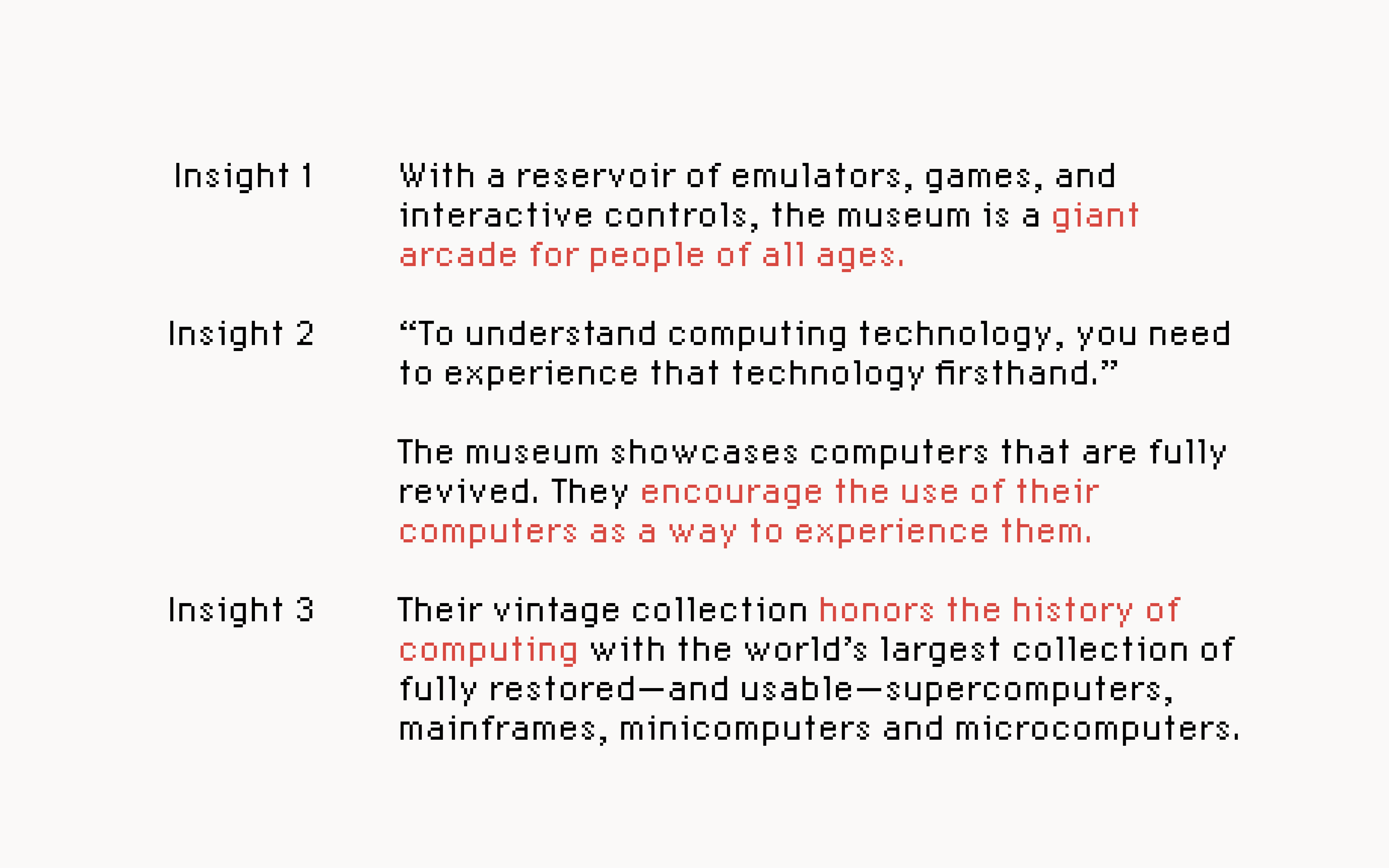 Moodboard


We created a moodboard to explore different vector styles that could help us highlight the unique features of the computers in their vintage collection.
Iterations

Following images of the true computers, we traced with vector shapes so that we could build off replicas and preserve the integrity of the forms.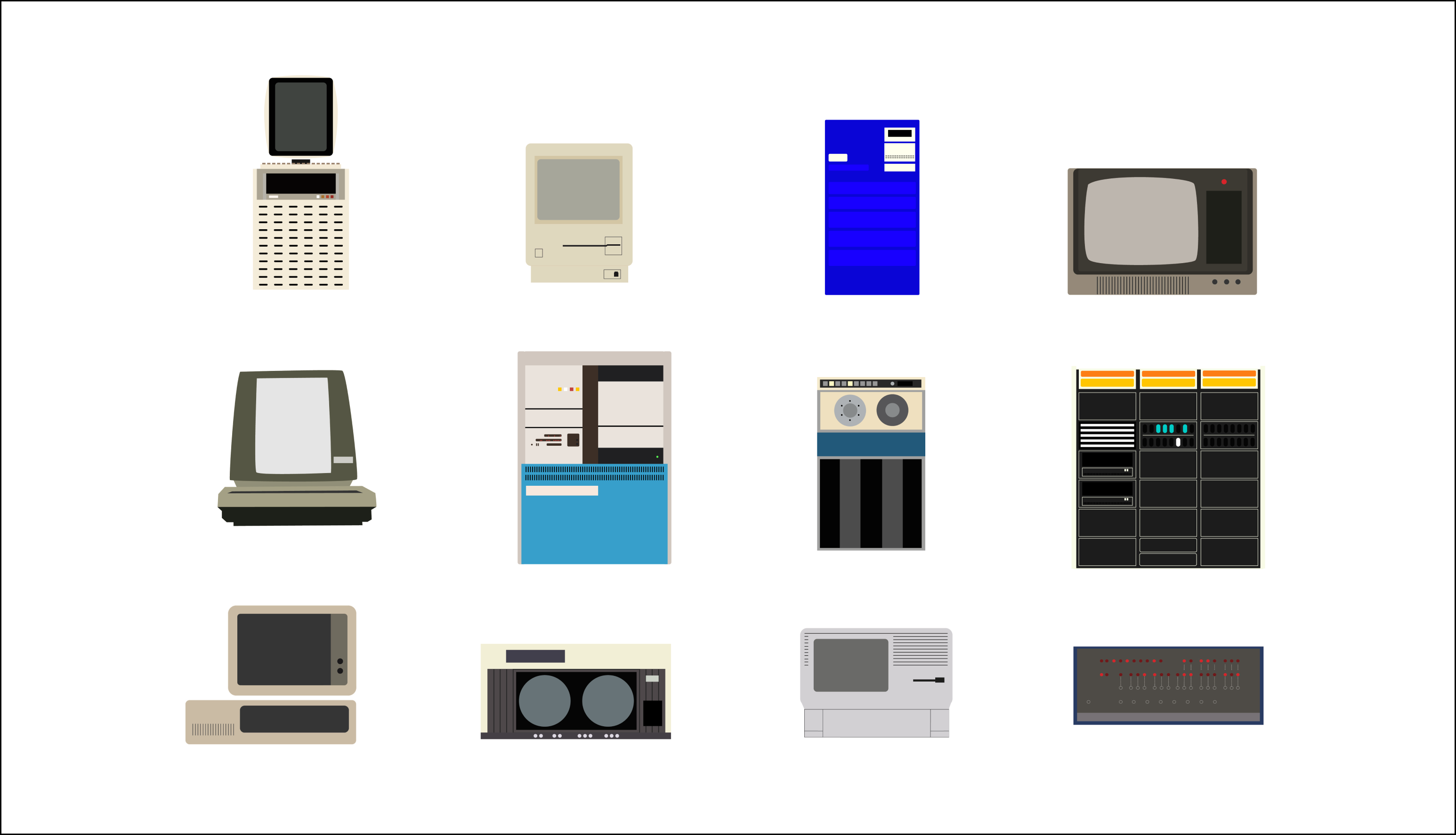 Iteration #1
Outlined and colored icons
Iteration #2 Defining the style, refined and simplified
Iteration #3
Finetuned and finalized with a splash of life
Application
The versatile icon set can be applied to gift shop merchandise and wayfinding signage.
Reflection

Since visiting back in Winter 2020, this museum has become #1 on my recommend list. Working on this project (and visiting the museum) gave me a deep appreciation for computing electronics and the internet that existed in the 80s. In this way, I hope to stay inspired by the places around me.

Thank you to Sakura Chino and Karen Cheng for committing to and advising me on this project—this is one to remember.