Imagining the future of the National Park experience
Details
Terrain is an immersive AR mobile app that allows park-goers to easily explore niche areas of a trail at National Parks.

Collaborators

Ashten Alexander
Elyssa Yim
Overview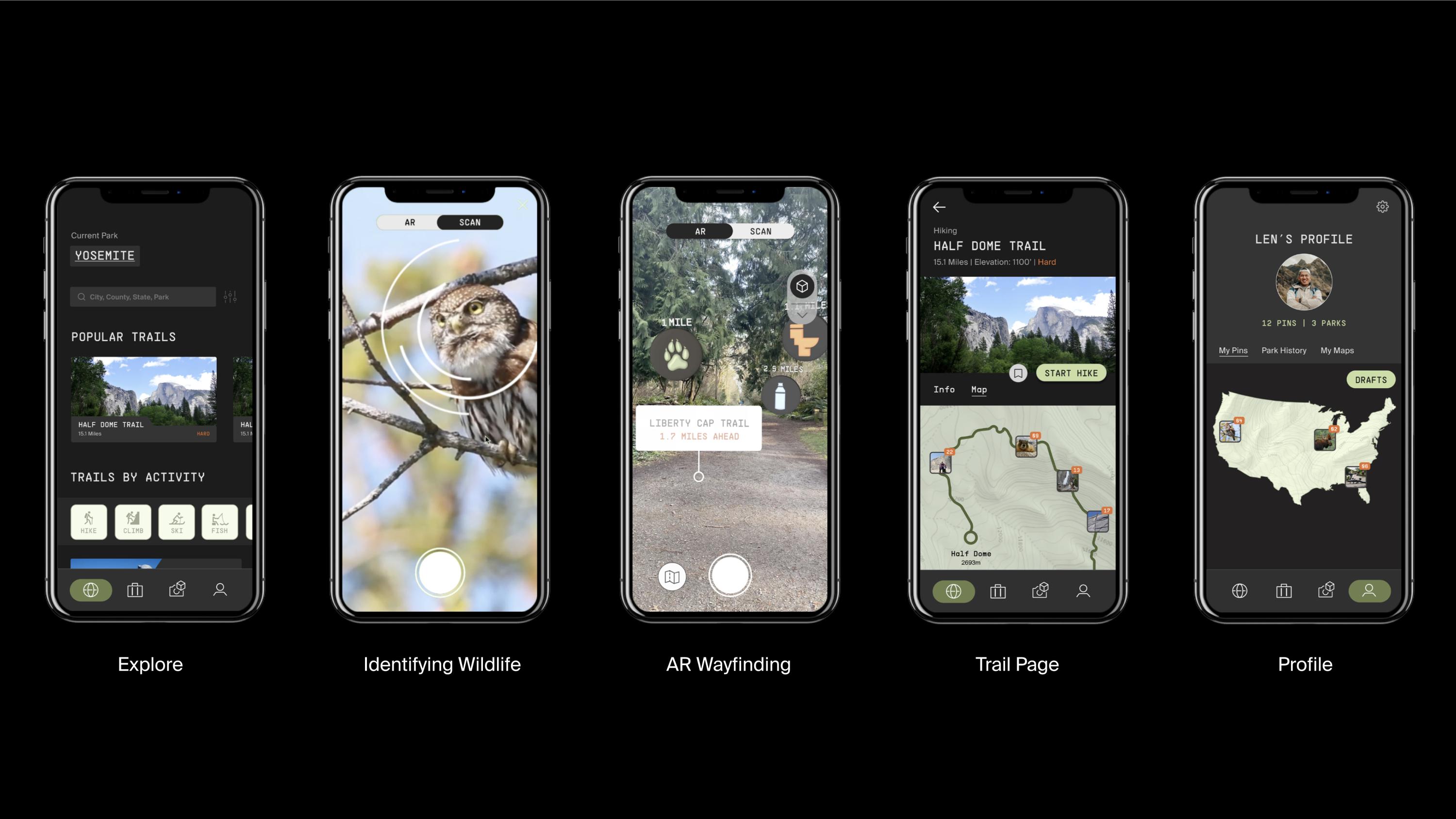 Finding Niche Trails
Visitors can search for trails at a park of their choosing. They can read about trails via detail pages and download offline maps ahead of time. An interactive map also provides visitors previous park-goers experiences and view sighting snapshots.
AR Wayfinding
A guided trail acts as a tour guide for going to places nearby that have animal sightings, restrooms, and refreshments. The 3D interface blends in with the natural environment around it, as to avoid being intrusive to the user.
Discovering the Wild
Object identification helps users connect more deeply with the wild. Identify animals or plant species and pin these sightings to the community map to share what's been discovered.
See Where You've Been

Users can reflect on their park history through the map on their profile. They can access drafted posts and pin them to the map when ready.